Fallen Journalists Memorial Foundation requests input ⁠— deadline March 3
Feb 15, 2023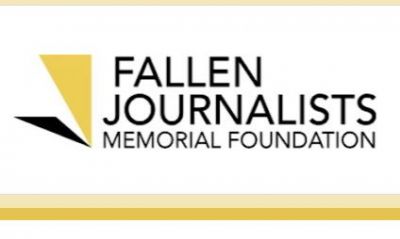 The Fallen Journalists Memorial Foundation is seeking your input on an important project related to journalism and an independent press.
In December 2020, the Foundation was authorized by Congress to construct a memorial on federal land in Washington, D.C., "to commemorate America's commitment to a free press by honoring journalists who sacrificed their lives in service to that cause." In December 2022, the Foundation received further authorization from Congress to construct the memorial in an area adjacent to the National Mall.
The Foundation envisions a commemorative landscape that translates the ideals of press freedom and honors those who have lost their lives in pursuit of the truth into a cohesive public memorial. We believe it should serve multiple purposes: as a place to commemorate those who have sacrificed their lives, to educate visitors about risks to a free press and the contributions of journalism as a pillar of democracy, and to inspire future generations to consider careers in journalism.
To better understand how current and future stakeholders in this project would value such a memorial, we are requesting your responses to a short survey using Google Forms: https://docs.google.com/forms/d/e/1FAIpQLSdW3e2CkzUV5_AFL_UhHZ9kTGmnwEunD3Tr2rL_TF-pQdBwCw/viewform