Using Automation to Increase Revenue and Engagement
Jun 18, 2021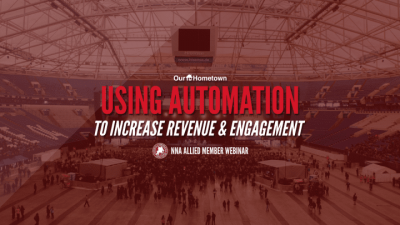 Friday, June 18 at 1 p.m. ET/ 12 p.m. CT/ 11 a.m. MT/ 10 a.m. PT
Please note time change from printed edition of Pub Aux
With resources stretched thinner than ever, it's never been more important for newsrooms to focus on automation, where possible.
In this session, Matt Larson, president & CEO, Our-Hometown Inc, will describe some of the turnkey ways publishers are automating marketing and content creation on WordPress. He will discuss the plugins used to create recurring subscriptions, automate newsletter marketing and auto-post article links to social media.
He also will present case studies from publishers using computer-generated audio content to automatically turn their newspaper into a podcast.
Register here: https://zoom.us/webinar/register/WN_KIcFeHM1QCS0KGlsIslZPA